Whatever It Is, We Can Help.
Websites, apps, designs, writing, product development, sales and more. Whatever your idea needs, we can help you get it done.
Get free quotes. It's quick,
easy and secure.
It only takes minutes to create new projects, get competitive quotes and choose your freelancer. From start to finish, we make it easy for you.
Quick Results
You will receive competitive bids from our talented freelancers within minutes.
Easy & Secure
Pay for the work safely. Only release payment when you are 100% satisfied with the work provided.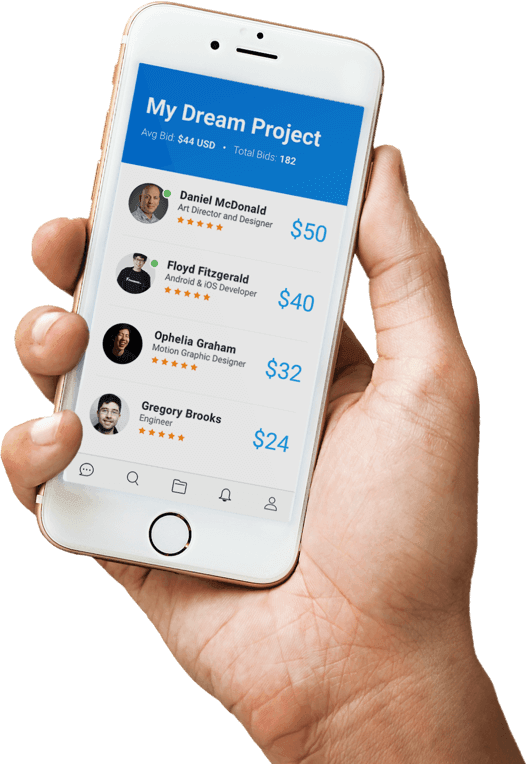 Looks like you're in China
Head to Chinese version of our site, for a more localised experience.
×
Welcome, !
Processing …
Welcome !
Link to existing Freelancer account